Posts for: October, 2014
By Stratford Dental
October 27, 2014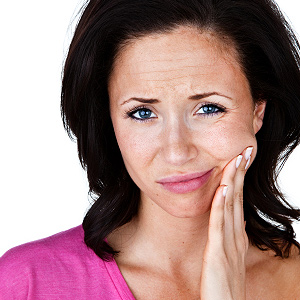 Although naturally resilient, your teeth still face some significant dangers. Tooth decay and gum disease, "enemies" within the mouth, can severely damage your teeth and eventually lead to their loss.
But there are also external dangers just as devastating — traumatic injuries that can happen in the blink of an eye. Fortunately, we can treat even the most serious of these injuries and increase the chances of an injured tooth's survival.
Here are some of those common dental injuries:
Chipped or Fractured Teeth. This is a case where a part of the tooth has been broken but it's still firmly rooted in the mouth. If small portions of the enamel or dentin (the next underlying layer of the tooth) have been chipped, we may be able to reattach them or fill the affected tooth area with a natural-colored filling (larger broken portions may require a complete crown). If the damage has injured or exposed the inner pulp, a root canal treatment might be in order to prevent infection and reduce pain.
Dislocated (Luxated) Teeth. A dislocation occurs when the impact moves the tooth in an abnormal way in the socket. We must first reposition the tooth and, if need be, stabilize it by splinting it to neighboring teeth. This type of injury may also require a root canal treatment.
Knocked out (Avulsed) Teeth. It's quite possible to replant a knocked out tooth — if you act quickly. Without touching the root, the tooth should be rinsed with cold, clean water and then placed into the empty socket within five minutes of the injury. If placement isn't possible, the tooth should be placed in a container with milk or with some of the injured person's collected saliva (to keep the root from drying out), and sent with the injured person to treatment. We need to see the injured person as soon as possible to make sure the tooth is repositioned properly and take other measures to protect it. We'll also need to monitor it for proper healing for awhile.
Although some injuries may be too severe to save a traumatized tooth, seeking immediate treatment certainly increases the chances for survival. If you or a family member experiences such an injury, keep calm and contact us immediately.
If you would like more information on treating dental injuries, please contact us or schedule an appointment for a consultation. You can also learn more about this topic by reading the Dear Doctor magazine article "Trauma & Nerve Damage to Teeth."
By Stratford Dental
October 09, 2014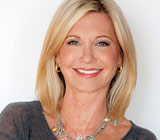 Singer Olivia Newton-John's daughter Chloe is now a lovely, grown woman, but Olivia recently recounted to Dear Doctor magazine a rather creative method she found to sooth Chloe's teething troubles many years ago.
"When Chloe was a baby and teething I remember using a frozen bagel for her sore gums," Olivia said. "She loved it!"
Cold is often very soothing to a teething child's gums. In fact, the American Academy of Pediatric Dentistry (AAPD) recommends using a clean, chilled, rubber teething ring, or cold wet washcloth. Chilled pacifiers can also be helpful. Be sure not to freeze teething rings or pacifiers as ice can actually burn sensitive mouth tissues.
Older teethers can sometimes find relieve from cold foods such as popsicles (or bagels!) but make sure your child eats these sugar-containing foods only at mealtimes so as not to promote tooth decay.
If your baby has not yet begun the teething (or tooth-eruption) process, you can expect it to begin usually between six and nine months. It may, however, start as early as three months or as late as twelve months.
Teething symptoms vary among children, as does the length of time it takes for a tooth to make its appearance. But many parents notice the following signs:
Irritability
Biting and gnawing
Gum swelling
Chin (facial) rash
Disrupted sleeping patterns
Ear rubbing
Drooling
Decreased appetite
These symptoms are usually most bothersome during the week that the tooth is breaking (erupting) through the gums, starting about four days before and lasting about three days after the tooth appears.
Occasionally, teething discomfort can be considerable. If that is the case with your baby, you can give her or him acetaminophen or ibuprofen in the appropriate dose (check with your pharmacist if you're not sure what that is). The medicine should be swallowed — not massaged into the gums, as this can also burn. Numbing agents should not be used for children under 2, except under the advice and supervision of a healthcare professional.
If you would like to learn more about teething or any other child-related oral health issue, please contact us or schedule an appointment for a consultation. If you would like to read Dear Doctor's entire interview with Olivia Newton-John, please see "Olivia Newton-John." Dear Doctor also has more on "Teething Troubles."